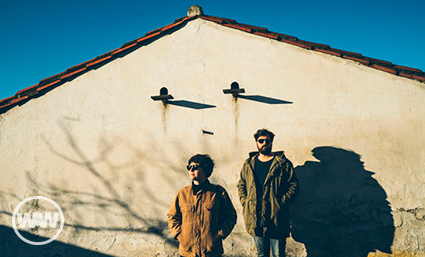 /EN/
"The true pearl of The Cantabric Sea"
Some bands are more than just bands, they become entirely something else, something bigger. María and Nacho have been able to build a tiny microcosm since the songs of their debut album, "Salinas, 20:15" were relase back in early 2016, giving birth to a self-created environment steadily growing inside those who have been lucky enough to know them throughout the last few months that is now becoming something -somewhere- more complex where one can hear resonate echoes of Mazzy Star, Low, Sade, Sampha or Yo La Tengo while, not so far away, a brand new Supernova va be seen: the new album is almost ready.
/ES/
"La verdadera perla del Cantábrico"
Hay grupos que no son sólo grupos, sino algo distinto, algo más. María y Nacho han conseguido construir un microcosmos especial con sus canciones desde que "Salinas, 20:15" viese la luz en enero de 2016 y que ha ido expandiéndose dentro de todos los que han tenido la suerte de conocerlos de estos últimos meses, empezando a dar forma a un espacio más complejo en el que resuenan ecos a Mazzy Star, Low, Sade, Sampha o Yo La Tengo y que ya tiene nueva supernova en horizonte: el nuevo disco ya está listo.